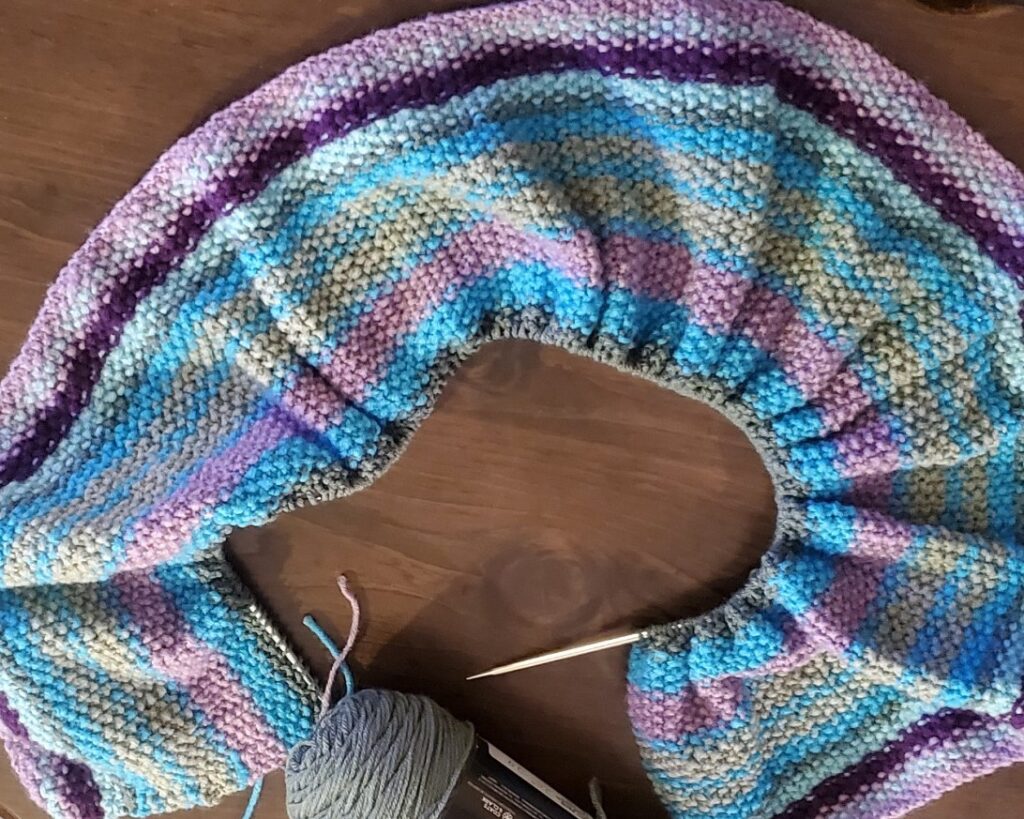 A NEW CONTEST FOR 2023 – TEMPERATURE BLANKET
A temperature blanket is a crochet or knit record of the temperature throughout a set time period.  A temperature blanket is made with 8-10 colors of yarn, each representing a different temperature range. Each day, a new row is added to the blanket in the color that corresponds to the day's temperature (high, low or average temperature). Create a temperature chart outlining which yarn to use of each temperature range.
A chart of the temperature range for each color used must be included with entry. The fair's premium book will be available online the beginning of June. The temperature blanket is a contest and entered in Department 22 Contests. Please do not enter it under Needlecraft.
Any pattern or size can be entered. Below is a suggestion on how many stitches to use, etc. but entrants can use pattern of choice.
Knit: Circular knitting needles size 6 (4.00 mm). Row 1/Day 1 cast on 242 stitches, knit 1 row. Day 2 and each day following knit 2 rows one out and one back until desired length.
Crochet: Crochet hook size G-6 (4 mm). Row 1/Day 1 chain 165 crochet stitches. Single crochet into the 2nd chain from the hook. Continue single crochet until the end of the row, turn and chain 1 until desired length.