New this year on Tuesday night is KOI Drag Racing. More information is on the website at


KOI Drag Racing

or contact Lewis at 859-576-7380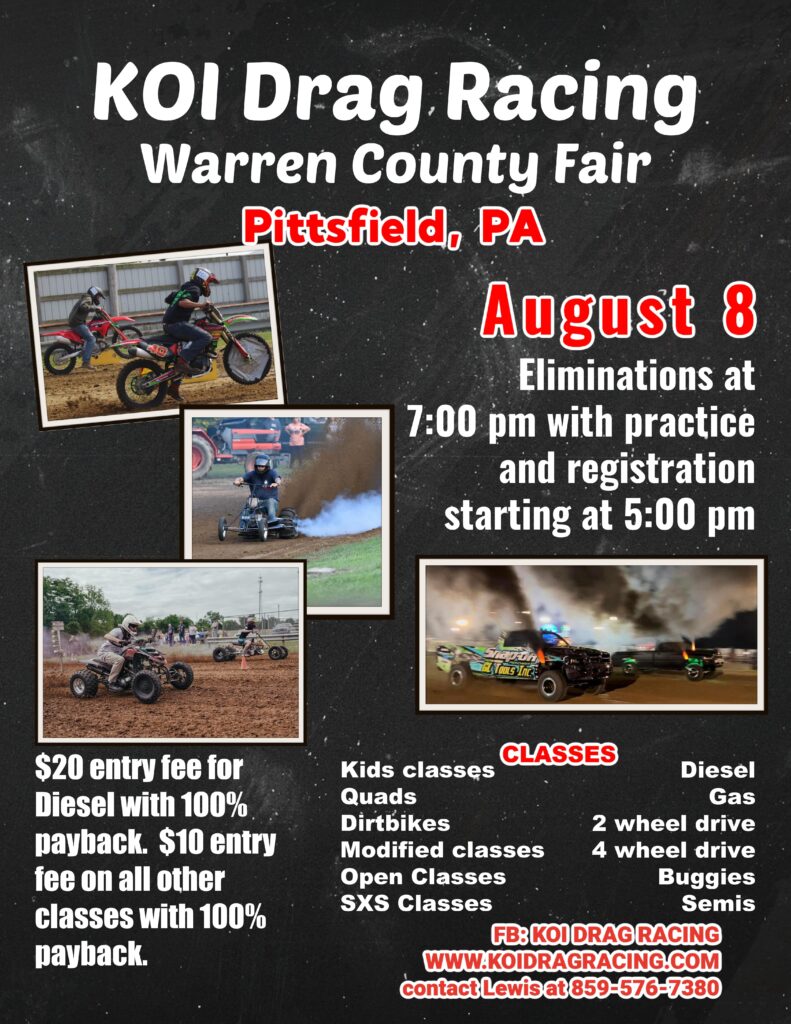 Tues @ 7:00 PM KOI Drag Racing (Free with Gate)
Wed @ 6:30 PM Antique Tractor (Free with Gate)
Thurs @ 6:00 PM Farm Stock Tractor Dead Boat Pull (Free with Gate)
Fri @ 8:00 PM Modified Truck & Tractor (Admission Charged)
Sat @ 7:00 PM Stock Car Football (Free with Gate)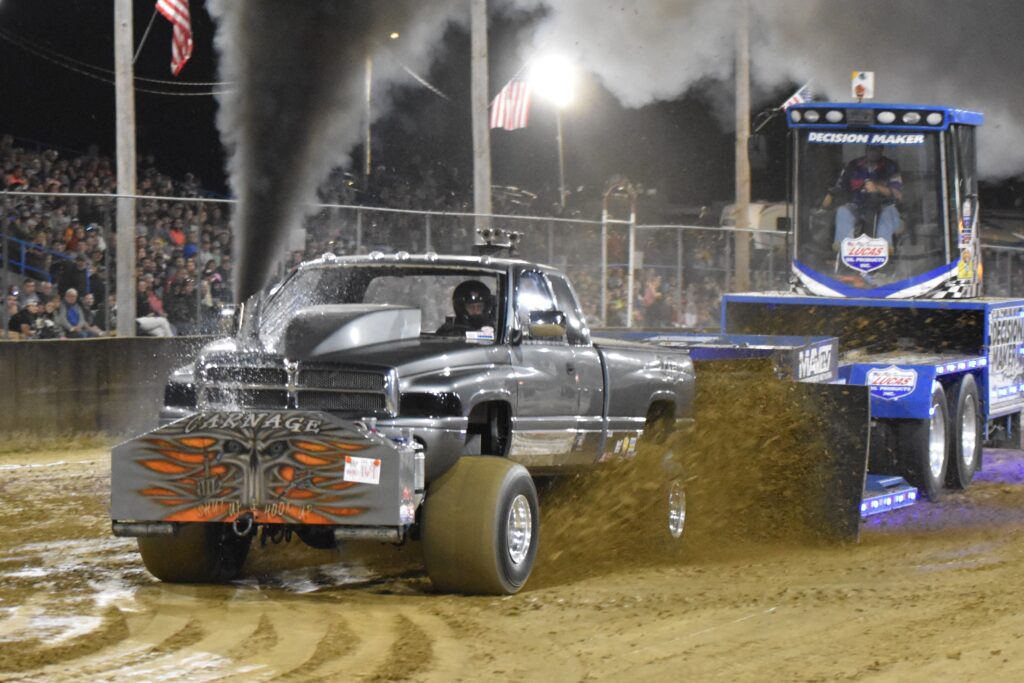 Friday, August 11, is capped off with Professional pulls by enthusiasts and Regional champions with the

Full Pull Productions

ensemble of equipment, endorsement, and entertainment.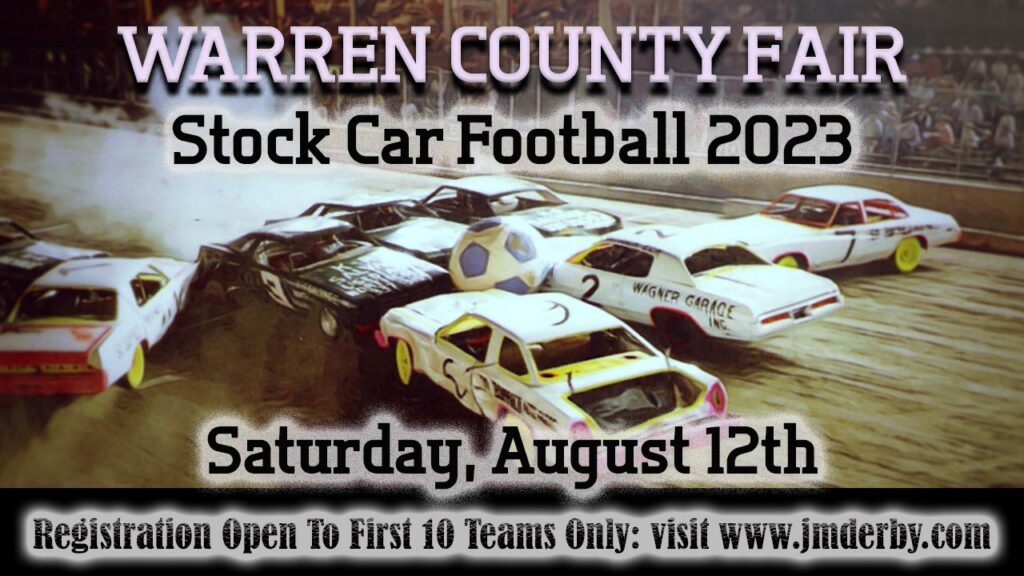 Saturday, Stock Car Football, a Warren County Fair exclusive, Demolition Derby, and Fireworks finish off the week in the Warren County Motorsports Arena. For more information on Stock Car Football & the Demolition Derby click here or contact

JM Motorsport Productions

.
For more information on track events call 814-706-6354 or 814-730-2616