Family Shows – Ground Acts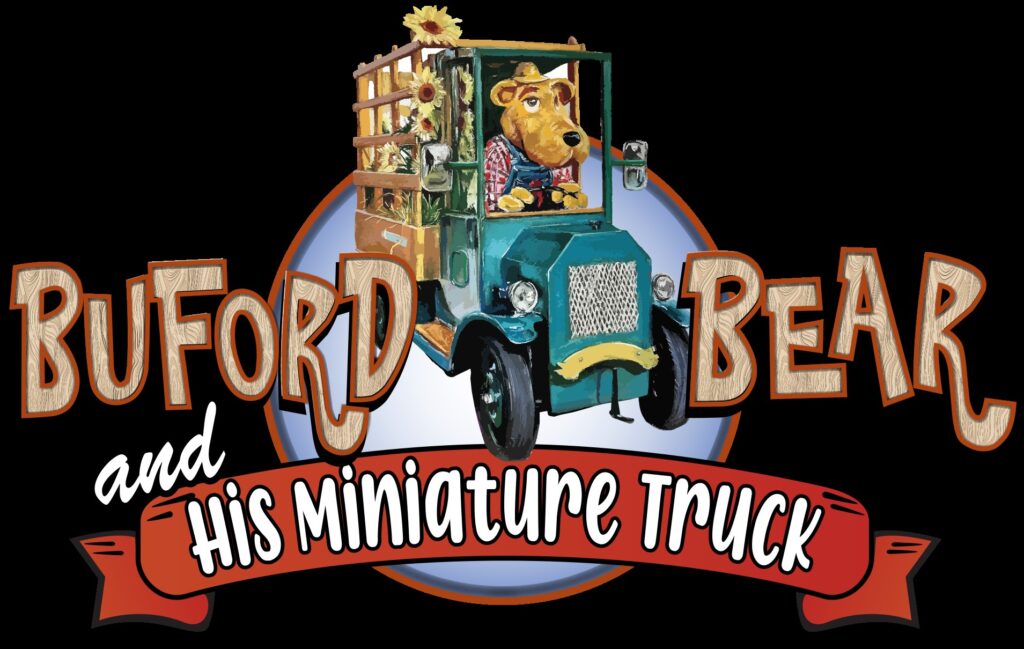 Buford the Bear will be roaming the fairgrounds throughout fair week from August 8-12, 2023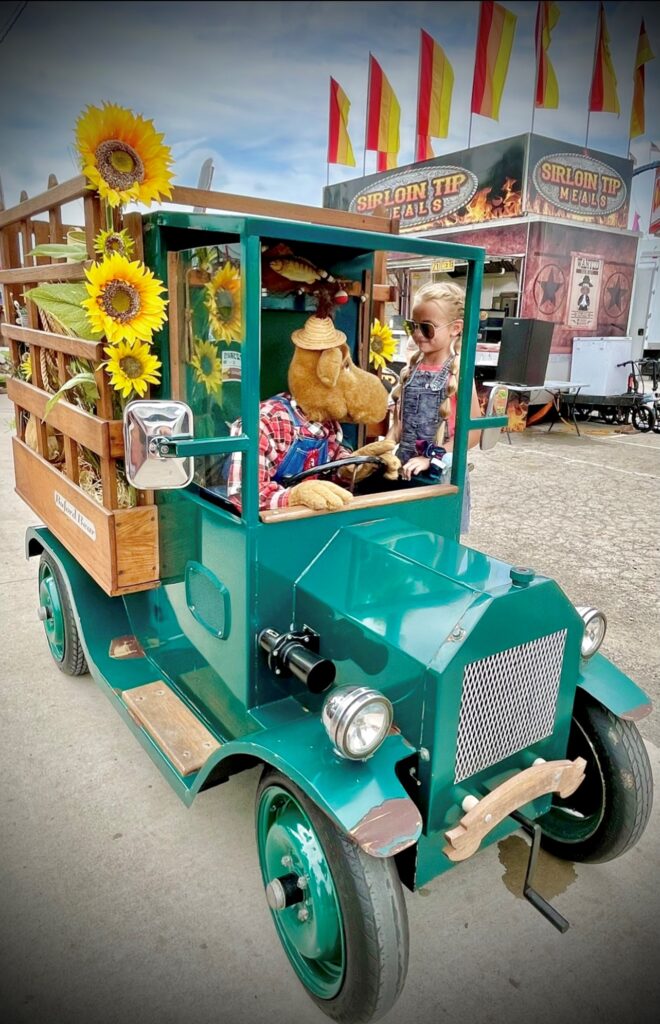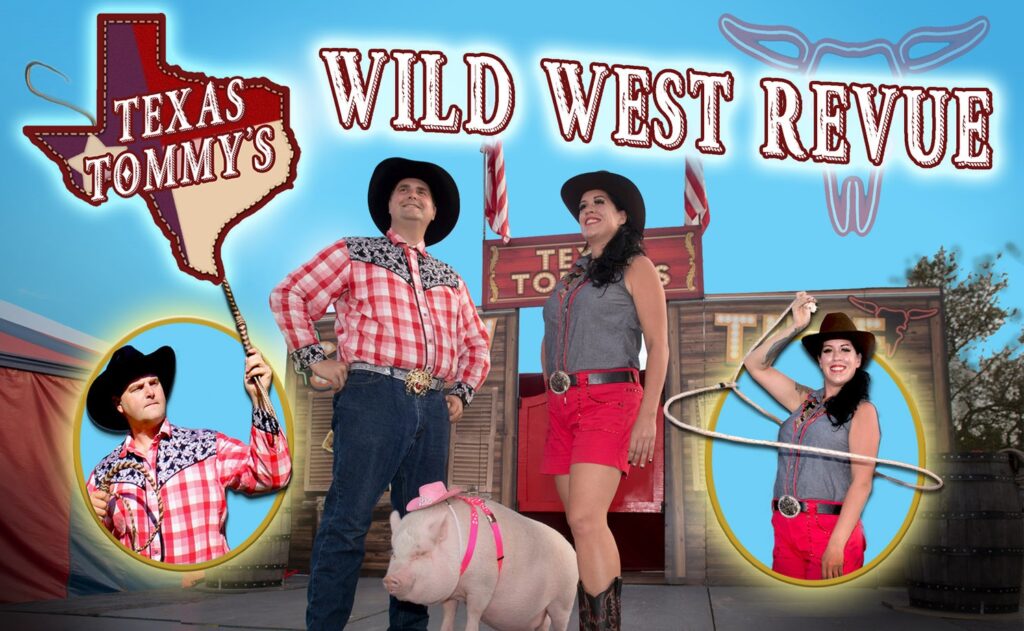 Texas Tommy's Wild West Revue
3 Times Daily
Texas Tommy's Wild West Revue is a demonstration of the Thrills of the Old West, with the Sparkle of Las Vegas. Audiences are amazed by our Cowboy Whip Crackers,  cheer for our Cowgirl Lasso Spinners, laugh at our Rodeo Clown antics, and marvel at our Wild West feats of strength like bending horse shoes with our bare hands! Plus, everyone's heart will melt when our performing pink potbellied pig, Rosie, steps her hooves on our outdoor Show Time Saloon stage to perform her tricks. No firearms or horseplay in this show, just good family fun!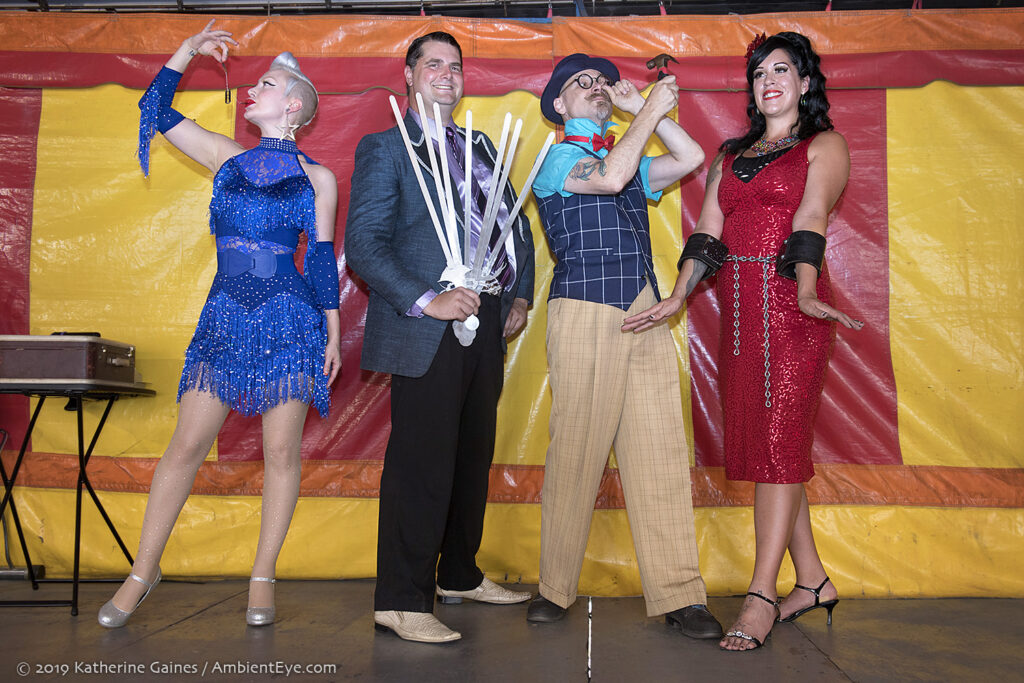 World of Wonders
3 Times Daily
The World of Wonders is the largest and longest running show of its type, traveling the country for over 70 years! Guests will be amazed by 10 incredible acts on stage. Sword Swallowers, Fire Eaters, our Strong Woman tearing phone books in half, the Electric Lady, Magic Stage Illusions, Human Blockheads, Escape Artists, and much more will give guests a show they will never forget.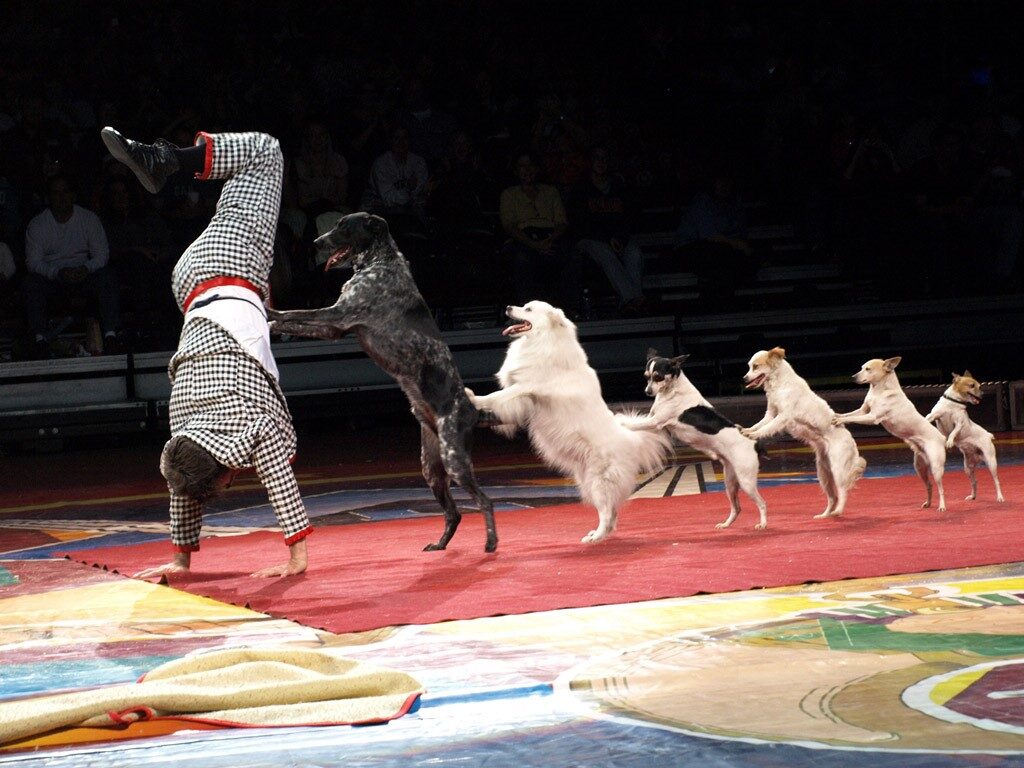 Johnny Peers' Muttville Comix
3 Times Daily
 Johnny got his first pup from the Humane Society in 1972, which quickly became part of the show. He continued to pick up dogs over the years and eventually ended up with the troupe of dogs he has today. Each has their own character and attributes, providing for a range of exciting and talented performances, such as jumping rope, climbing ladders, knocking Johnny down and of course walking all over him.